Envelopes – Seal The Deal
Make a great first impression and Seal the Deal.
Before your clients see any of your direct mail i.e. Flyers, Invoices, Statements etc.… they will see the packaging it arrives in and that often, for smaller items, comes in the form of an envelope.
A carefully designed and branded pre-printed envelope can create a great impression on your customers.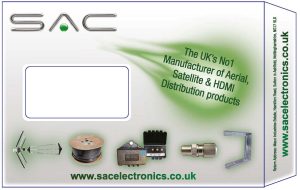 Why not invest in some eye catching Envelopes for your mailings, not only do they reflect your brand but can also be used as an advertising/marketing tool, showing your latest offers and products.
This Local Electronics Supplier asked us to produce C5 Envelopes for them with great results.  With strong branding and layout this product will definitely catch the attention of their clients, while displaying some of their products and company information.
For more information or advice on how to Seal the Deal with pre-printed envelopes call Alan or Charlotte now on 0115 9713 198 or email us at sales@agcprintsolutions.co.uk.