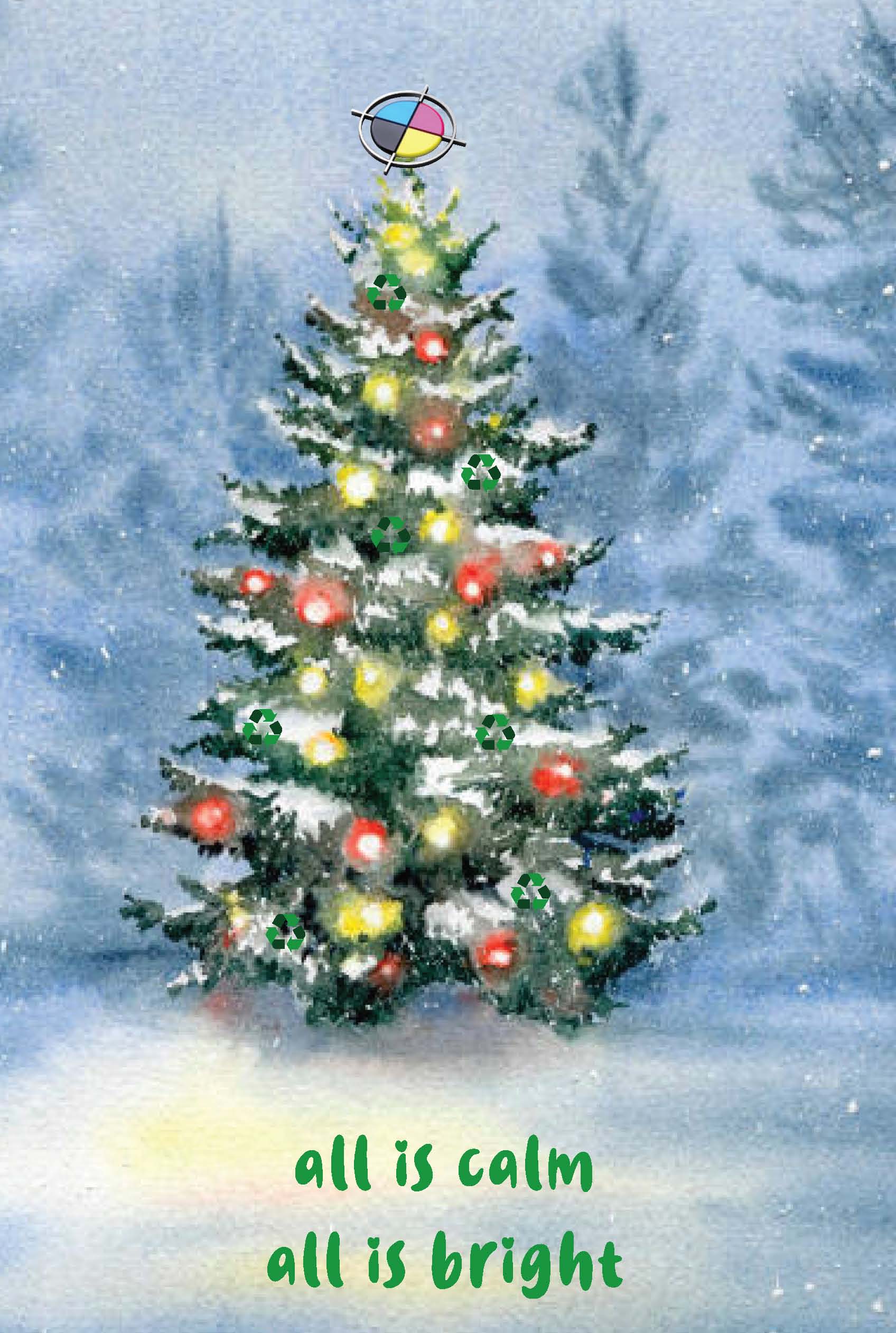 Wishing you a Healthy and Happy Green Christmas
Here at AGC Print Solutions Ltd we would like to wish you a very Healthy Happy Green Christmas and a Prosperous New Year.
2022 has been a difficult year for the vast percentage of us thanks to the Covid 19 pandemic and the cost of living crisis, so spreading a little Christmas Cheer is more important than ever. With all the upheaval over the last couple of years it is easy to forget some of the other important issues that face us day to day in our personal lives and The Business Community.
It is becoming increasingly important that we take more care of our planet and reduce our environmental footprint.   We need to make sure we are using low impact environmentally friendly product options where possible to protect future generation's air, soil and water.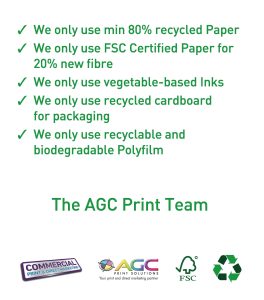 As a print company it is essential that we keep an eye on our environmental impact and we support our customers in doing the same. Some of the ways we achieve this is to use of a minimum of 80% recycled paper and FSC Certified Paper for 20% new fibre. We only use Vegetable-based inks and recycled cardboard for packaging along with recyclable and biodegradable Polyfilm.
For advice and information on seeking more environmentally friendly solutions to your mailing and print projects call Alan now on 01159713198 or alternatively email us at sales@agcprintsolutions.co.uk.